The 2010s featured somewhat of a revival for Walt Disney Animation Studios. Having struggled during the previous decade to keep up with other companies such as Pixar and DreamWorks in their shift from hand-drawn productions towards computer animation, the division rebounded by delivering a highly impressive slate of films. They were characterised by offering fresh spins on narratives the company had been renowned for (namely fairy tales), a commitment to pushing the boundaries of CGI, tapping into contemporary trends to facilitate appealing stories, an exploration of numerous world cultures, and a significant preoccupation with progressing the notion of a Disney heroine. The results earned the studio much success both financially and critically, and the decade culminated in them releasing sequels to a few of their recent successes in Wreck-it Ralph (2012) and Frozen (2013), an experiment they had only attempted once before in The Rescuers Down Under (1990). The division's first entry of the 2020s and their first original story since 2016's Moana, Raya and the Last Dragon, co-directed by Don Hall and Carlos López Estrada, sees the company double down on many features of their 2010s filmography, therefore it should not come as a shock that it is another sterling piece of work from them.
Set in the mythical land of Kumandra, the titular protagonist (voiced by Kelly Marie Tran) is the daughter of Chief Benga (Daniel Dae Kim) who oversees the Heart Land, one of five tribes in the region that were formed following a conflict over an orb that had been left to them by the dragons of Kumandra 500 years earlier to fend off the threat posed by the spirits of Duun. After an attempt to unite the factions (all of which are named after parts of a dragon) goes awry, Raya journeys to locate a stream which is rumoured to be the resting place of the only surviving dragon, named Sisu (Awkwafina), who Raya must awake and eventually collaborate with in order to saved her loved ones and potentially bring all five tribes together as her father always hoped.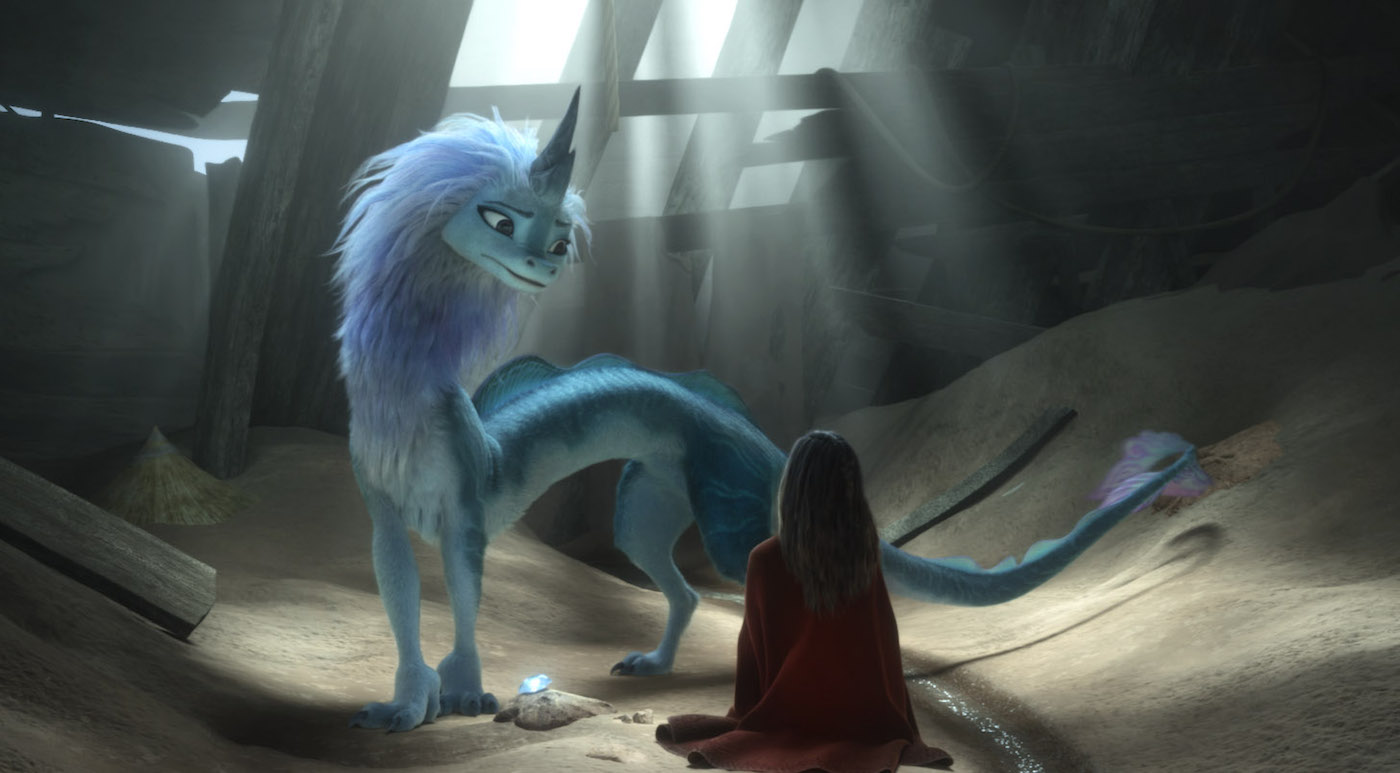 Just as Moana drew upon Polynesian mythology to shape the entire project (visual style, storyline, music, character designs), Raya and the Last Dragon adopts a similar approach by exploring many Southeast Asian cultures that Hollywood studios have rarely ventured into. The land of Kumandra is heavily inspired by nations such as Laos, Vietnam, and Malaysia, but crucially the film never feels like it is essentialising all of these cultures as one entity. There is a specificity apparent across many elements of the animation which clearly reflect the rigour of the creative team's research process, with items of clothing, architecture, fighting techniques, and general locations having clear reference points (this article from Den of Geek contains intriguing insights from the filmmakers of the influence of Southeast Asian cultures on the production). The exposure of the lifestyle and traditions of this world region from a Disney division is pivotal given their dominance in global pop culture, and thankfully the commitment to a depiction that is both sincere and widely accessible is totally transparent.
While entering unchartered territory in regards to the setting, many narrative devices and the characterisation in Raya and the Last Dragon echo a number of Disney Animation Studio's recent efforts in that it centres around a spirited young woman who is on some sort of quest, lacks a figure who serves as a love interest, and does not contain a customary villain. While certain fans of early Disney may miss the presence of a true antagonist like Ursula in The Little Mermaid (1989) and Gaston in Beauty and the Beast (1991), their absence enables more attention to be given to the protagonist, and the studio has repeatedly demonstrated in the last decade that they are proficient in creating endearing and memorable leads who audience love spending time with. Raya is no different; her personality resembles Moana's in that they are both extremely diligent, generous, intelligent and often quite witty, but one key difference is Raya's skills in combat (inevitably drawing comparisons to Mulan) which facilitates multiple thrilling set-pieces. Despite her persistence in saving the people close to her, it is clear that the warrior princess has been severely affected by the first act's key event, as she is distrustful of others and prefers to handle matters by herself. Subsequently, once she meets Sisu, the two make for an excellent pair as the latter's innocence and enduring optimism rekindles the former's belief in possibly uniting the factions of Kumandra, exacerbated by their entertaining encounters with individuals from each land (Boun, Tong, and Little Noi) who play crucial roles as the story progresses. Raya's mission commences as a personal one, but gradually evolves into fulfilling a goal with far-reaching consequences.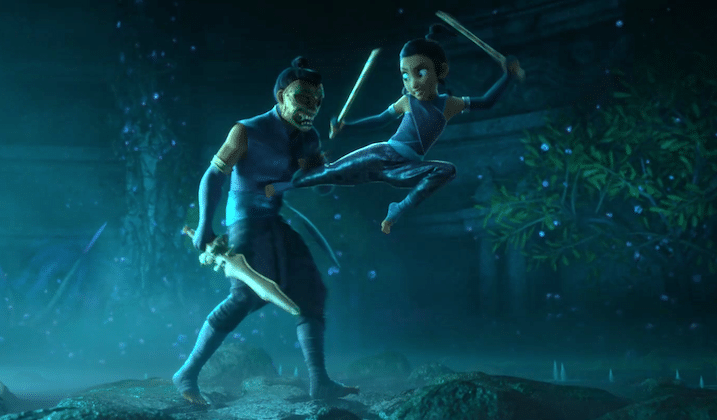 When I watched Cartoon Saloon's Wolfwalkers last autumn, one aspect of it that I immensely appreciated was the emphasis on female friendship that has been sorely absent from a lot of mainstream family features. Fortunately, it only took a few months rather than years to see this theme spotlighted heavily, but on a much grander scale. There are multiple compelling dynamics between the women of Raya and the Last Dragon, and while Raya and Sisu's bond is arguably the heart of the film, it is the complex relationship between the former and Namaari (Gemma Chan), a rival warrior princess from the Fang tribe, that lays the foundations for the picture's main message to come to the fore. The film spends the majority of its first twenty minutes depicting a feast involving the five lands of Kumandra when both characters are in their early teens, and they spark a connection due to their shared interests and gifts in spite of the tension between their families. However, an act of betrayal divides them, and when we first meet them as young adults they are very much at odds with each other as Namaari jeopardises Raya in her search for the remaining pieces of the orb. And yet, as Sisu suggests, the prospect remains of both warriors putting their differences aside because they have so much in common. The resolution depends on Raya's ability to make amends with her rival, which enriches the entire third act as well as her exchanges with Sisu and their companions, who encourage the titular figure to be more candid in her dealings with members of opposing factions. Trust is the central theme of the film, and although there are occasions when the dialogue is slightly on-the-nose and scenarios where Raya's scepticism feels rather vindicated, the manner it is handled is so rooted in character that even when there are moments when movie resorts to a couple of standard Disney tropes, they resonate due to how attached we have become to the film's key players.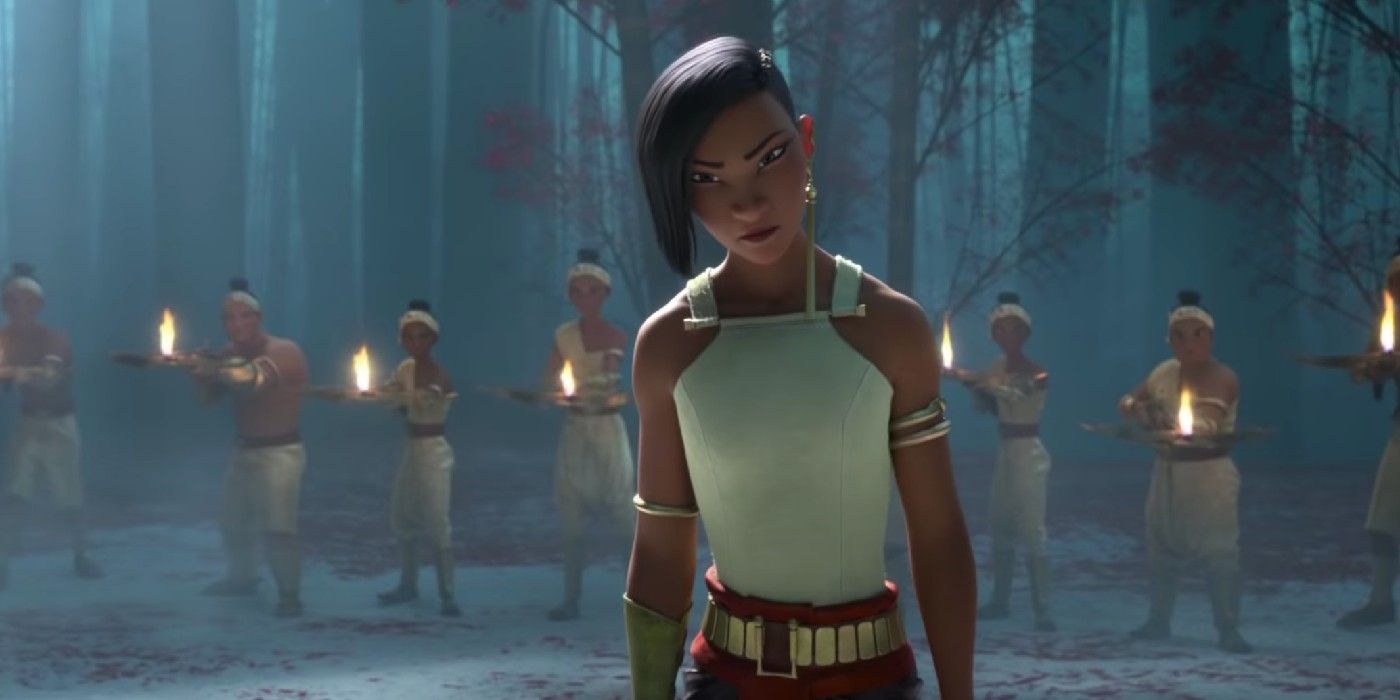 Brimming with sumptuous visuals, presenting a stimulating mythology built upon East Asian cultural facets, showcasing a vibrant and very likeable set of characters superbly voiced by the cast, and promoting a valuable message to a young audience, Raya and the Last Dragon ticks almost all the boxes when it comes to family entertainment. It is a real shame that so many people will not have the opportunity to see this on the big screen, but I would implore any Disney+ subscribers hesitant to pay the Premier Access fee to do so. The model the studio has adopted with Moana and this film has generated the most enticing stories of anything they have produced in recent years, and long may it continue.
4/5