It is strange to be discussing the Academy Awards in the month of April. Usually, the dust has settled on the most recent ceremony and cinephiles' attention is directed towards the upcoming summer season filled with tentpole releases. However, the 93rd Academy Awards took place at the back end of this month due to delays resulting from the current pandemic. Another oddity of the 2021 edition is Best Picture nominees, which are largely made up of features that debuted on streaming platforms or had a very small theatrical rollout due to restrictions enforced upon cinemas. Many of them are not your traditional Oscar contenders, tackling subjects that have not been spotlighted enough in mainstream movies, and are helmed by directors whose filmographies are not particularly extensive. This has made it one of the most refreshing Oscar line-ups in recent memory, but also one of the least popular due to how few people have been able to see them, for a multitude of reasons. Throughout April, I decided to check out, and in some instances revisit, the work of some of this year's nominees, from directors to actors. The diverse range of projects that many of them have been involved in over the years meant that I could explore a wide range of efforts, from classic, award-winning features to contemporary indies. Thus, this edition of 'What I've Been Watching' revolves around five films, all involving a nominee at this year's Academy Awards, that strongly resonated with me.
Songs My Brothers Taught Me (2015)
Oscar nominee: Chloé Zhao (Best Director)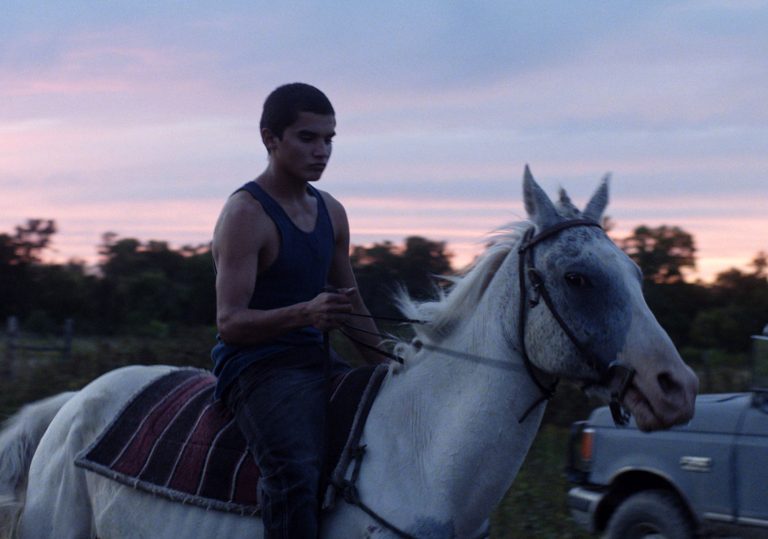 If you were watching the 93rd Academy Awards, you will have observed that a fair amount of screen-time was dedicated to Chloé Zhao, the director of this year's Best Picture winner Nomadland. I already wrote about how impactful I found that film to be back in the January edition of this series, but given its dominance over awards season I thought it was an opportune time to look back at some of Zhao's earlier works. I had seen 2018's The Rider a few months after its initial release, but her debut, Songs My Brothers Taught Me (2015), had passed by until it was released on MUBI's streaming platform early this month. Set in South Dakota on the Pine Ridge Indian Reservation, it follows a pair of siblings – Jashaun (Jashaun St. John) and Johnny Winters (John Reddy) – who struggle to cope with family upheaval and, in the case of the latter, a desire to move out of the region to California with his girlfriend.
This film is a great showcase of Zhao's stellar craftsmanship early in her career, yet you can see in her follow-ups how much improvement has been made. All of her works display evidence of a director deeply entrenched in the setting of their narratives, as she captures so many aspects of the culture that pervades it in visually arresting and thematically nuanced ways, The minimal reliance on significant plot developments facilitate Zhao's ability to highlight the conditions of the Pine Ridge Indian Reservation which influence the central characters' decisions. School days, music, rodeos, family traditions, and criminal activity are all explored to varying extents throughout Songs My Brothers Taught Me, but rather than disrupting the flow of the narrative, they combine to portray the benefits and disadvantages of being a member of this specific community, and Johnny's journey especially illuminates how these issues can cause a crisis of conscience. He feels guilty at the prospect of leaving his family behind off the back of a recent loss, but simultaneously he does not want to miss out on the opportunity of moving to California and carving out a better career for himself. Viewers can sympathise with his dilemma, which is a testament not only to Zhao's layered approach to his characterisation, but the performance of Reddy, one member of a cast made up entirely of non-professionals (a trend the director has continued in her subsequent efforts). As Zhao sets foot in the world of the Marvel Cinematic Universe with her upcoming effort Eternals off the back of becoming the first woman to win the Best Director Oscar since Kathryn Bigelow for The Hurt Locker, this serves as an absorbing exhibition of her ability to apply her immense talent to pictures with miniscule budgets, shining a light on real concern.
2. Munyurangabo (2007)
Oscar nominee: Lee Isaac Chung (Best Director)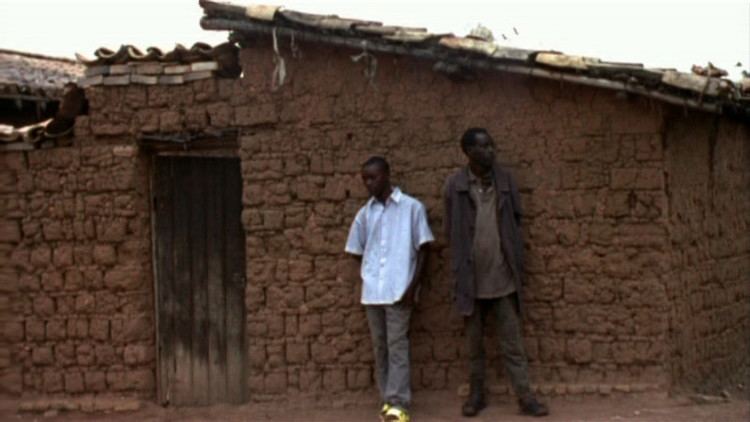 If I had the casting vote on the Best Picture award at this year's Oscars, I would have thrown my support to Lee Isaac Chung's exceptional Minari, a deeply profound drama set in 1983 revolved around a family of Korean immigrants who attempt to settle into their new home in rural Arkansas. One of the great things about the festival circuit and awards season is hearing about artists who have been producing interesting work for years, but only get the recognition they warrant once a film of theirs breaks into the mainstream and transfixes audiences. Minari is Chung's fifth feature, yet most cinephiles would not have heard of him until its premiere at the 2020 Sundance Film Festival. Given how much I loved his most recent effort, I was curious to seek out one of his earlier movies, and the one I chose was Munyurangabo. An Official Selection at the 2007 Cannes Film Festival, Chung's debut is set in Rwanda and focuses on the titular character (Jeff Rutagengwa) and his companion Sangwa (Eric Ndorunkundiye) as they attempt to reach the home of the latter's parents.
The narrative takes place a decade after the Rwandan genocide of 1994, and Chung's piece is a compelling depiction of how the scars of that atrocity are being felt by a new generation of Tutsis, a minority ethnic group who were subjected to brutal treatment from armed militias. Like Songs My Brothers Taught Me, the cast of Munyurangabo are non-professionals, which helps to bring a further layer of authenticity to the feature as Rutagengwa and Ndorunkundiye convey both the pain of losing loved ones to such severe acts of violence and the uncertainty regarding the possibility of reconciliation between the Tutsis and Hutus, another ethnic group whose extremists directly oppose the former. The main characters come from these rival tribes which creates an underlying sense of tension, especially once they encounter Sangwa's parents who are keen to remind him of the Tutsis and Hutus' opposition to each other. Ultimately, the film underlines the difficulties of bridging the divide between distinct factions and the conditional nature of peace within certain family units. Any fans of Minari should certainly check this one out.
3. Nightcrawler (2014)
Oscar nominee: Riz Ahmed (Best Actor)
Dan Gilroy's gripping thriller led by the magnificent Jake Gyllenhaal was a film I had intended to revisit for quite some time. I believe its reputation has grown since its initial release, partly due to the outcry among many film fans that its star did not receive a Best Actor nomination at the subsequent Academy Awards. What prompted me to rewatch it was my growing interest in the work of Riz Ahmed, nominated this year in the Best Actor category for his wonderful turn in Darius Marder's Sound of Metal, who has proven himself to be one of the most exciting performers in the film industry. Although Ahmed's role in Nightcrawler is a supporting one, watching him collaborate with Gyllenhaal in such a pulsating effort is something I took for granted back when the former was not as well-known as he has become, but witnessing these two share the screen is all the more captivating given the direction their careers have gone in since the original production.
Gyllenhaal plays Lou Best, a fascinating figure who takes advantage of numerous crime scenes by filming injured victims and criminals fleeing locations and selling the footage he has captured to a local news station. Ahmed's character Rick comes into the picture when Best seeks out an assistant, as the pair rush around Los Angeles to get ahead of other stringers and obtain the most shocking material they can find.
Gyllenhaal is undoubtedly the star of the show, delivering arguably his greatest performance as he displays menace, fragility, impulsivity, and depravity, sometimes over the course of a single scene. Rene Russo is also terrific as Nina, the morning news director of the station Best submits his recordings to, who is so desperate for her network to receive a boost in ratings that her moral compass is gradually fractured. Rick is a crucial character in the narrative as he appears to be much more aware of the cynicism and perversion associated with Best's project, but his struggle to gain employment forces him to take whatever work he can get. Ahmed has made a habit in his career of portraying individuals who are flawed but ultimately sympathetic, from Four Lions (2010) to even a blockbuster like Rogue One: A Star Wars Story (2016). The timidity he expresses counters Best's commitment to the job, and to a certain extent he acts as a surrogate for the audience as both him and us have to determine how complicit we are in helping/wanting Lou to fulfil his questionable objectives. Overall, Nightcrawler is perhaps not the most subtle critique of capitalism in the world, but it is a consistently entertaining, exceptionally performed, provocative piece of entertainment that has not lost any of its spark since its initial premiere.
4. Inside Llewyn Davis (2013)
Oscar nominee: Carey Mulligan (Best Actress)
The last film I saw in a cinema before lockdown was enforced in March 2020 was the terrific Promising Young Woman, which recently earned writer-director Emerald Fennell an Academy Award for Best Original Screenplay and its star, Carey Mulligan, a Best Actress nomination. Mulligan's electrifying turn made me curious to look back at her filmography, especially given that her performance in the black comedy thriller felt like a departure from the characters he has traditionally played, particularly in period dramas like Pride and Prejudice (2005), An Education (2009) and even this year's The Dig. Her career is full of excellent films, but the one that I have highlighted is one that I have been meaning to revisit for a long time, the Coen Brothers' Inside Llewyn Davis. Mulligan only has a supporting role in this feature, which is led by Oscar Isaac in his breakout performance, but she, along with everyone else in a brilliant ensemble cast, provide valuable contributions to a work that deserves much more recognition.
The lack of appreciation from awards bodies especially is actually quite fitting given the narrative of the film itself, which follows the titular folk singer (Isaac) trying to forge a career for himself as he confronts various obstacles professionally and personally. Mulligan's character Jean, the wife of Llewyn's friend Jim (Justin Timberlake), presents one of these challenges, having shared a complex history with the aspiring musician. Witnessing Llewyn get knocked back time and time again may alienate some viewers expecting a rags to riches tale, but it is this candid approach to the material which renders the piece so simultaneously riveting and heart-rending. Davis himself is not the most sympathetic of protagonists, given how his apathetic outlook on the world impacts his relationship with key figures, but this ambivalence is partly borne out of tragic circumstances that have drastically affected his career prospects. Furthermore, his scepticism is reflective of a wider concern in American society that still resonates today, in that the values which are seen as integral components of gaining success – diligence and talent – are no guarantees of fulfilment. Llewyn displays his musical gifts on many occasions, only to be met with rejection. The Coens inject the dark humour that characterises their films throughout, which slightly alleviates the bleak nature of Davis's journey but never distracts us from it. There comes a point when his misfortune reaches such extreme levels of absurdity that your instinct is to laugh. Ultimately, the movie offers a thought-provoking exploration of how much an artist's success is a result of individual perseverance, luck, and industry attitudes. It may have gotten lost in amongst a string of high-quality awards contender back in the 2013/14 season, but over time it has rightly been labelled as one of the Coens' finest pictures.
5. The Lion in Winter (1968)
Oscar nominee: Anthony Hopkins (Best Actor)
I am typing this section of the post a few days after Anthony Hopkins was awarded the Best Actor Oscar for his brilliant performance in The Father, Florian Zeller's devastating drama based on his own play, so it is fitting that the entry in his filmography I have decided to spotlight is also an Academy-Award winning effort adaptation of a stage production which debuted on Broadway in 1966. This was the first feature Hopkins starred in, sharing the screen with acting legends Peter O'Toole and Katharine Hepburn who play the roles of King Henry II and Eleanor of Aquatine respectively, the latter of whom won her third of an eventual four Oscars for her turn. The Lion in Winter, which takes place at the end of 1183, depicts a dysfunctional royal family, headed by Henry, who are at odds with each other over a number of issues including succession plans and marriages. Hopkins portrays Richard the Lionheart, the eldest surviving son of Henry and Aquatine, who ends up embroiled in the upheaval and becomes complicit in clandestine scheming against members of his own family.
Watching The Lion in Winter is a similar experience to viewing the first few seasons of Game of Thrones where the Lannisters were conspiring against other families and even themselves to obtain power, with long-running grudges coming to the fore through fiery conversations. The relationship between Henry and Eleanor in particular is marked by bitterness; the former is involved in an affair with Alais, the sister of King Philip II of France, while Eleanor has been temporarily released from prison. As events unfold, it becomes apparent that any attempts at reconciliation are motivated mainly by political gain rather than sincere affection. This unrest filters down to their children, who end up developing rivalries resulting from jealousy and parental favouritism. The prospect of war looms large over proceedings, as personal clashes threaten to develop into significant political ones. The entire feature serves as a showcase for O'Toole and Hepburn to display their immense acting prowess and they certainly deliver the goods. For his first major role, Hopkins demonstrates his supreme confidence in front of the camera. Although Richard is not the most boisterous character compared to others in the ensemble, his interactions with numerous individuals is intriguing as he comes across as very assured and easily the most well-suited of the children to succeed his father, but is carrying a fair amount of emotional baggage regarding his parents' treatment of him as well as a possible relationship with Philip. This level of nuance is a feature of the overall characterisation in The Lion in Winter which combines with the efficacy of the anachronistic language to create an engrossing historical drama.