On Sunday March 8th 2020, I attended a screening of Promising Young Woman at the Irish Film Institute (IFI) in Dublin as part of the Virgin Media Dublin International Film Festival. The coronavirus situation was beginning to escalate in the country at this time, and I recall feeling a slight sense of unease at the idea that this would be the last film I saw in a packed house for a while. However, the concerns I had were temporarily negated by the excitement I felt during and after the showing of Emerald Fennell's Oscar-winning dark comedy, which drew laughs and the occasional gasps from members of the audience. As it transpired, I would only pay a visit to the cinema once over the next 15 months.
A valuable lesson I have learned during the pandemic is not to take things for granted. If someone had told me at the end of 2019, a year which featured numerous memorable theatrical experiences for me personally, that I would only see one film in the cinema between March 2020 and June 2021, I would have been pretty incredulous. Going to the cinema has been my main hobby for the last decade, especially once I was able to attend screenings on my own. Prior to this past year, my longest gap between trips to my local multiplex had been around 1-2 months, usually coinciding with an intense period of school exams. Towards the end of 2019, I had become a Cineworld Unlimited Card holder, which allowed me to acquire tickets to advance screenings of highly anticipated movies like Knives Out, Queen and Slim, Jojo Rabbit, and Little Women, almost all of which were ended up being sold out. Furthermore, the location of a new job I had started in the latter half of that year granted me quicker access to Dublin's city centre, which hosts a number of excellent cinemas like the Lighthouse, the IFI, and the Stella. Just as I thought my engagement with the theatrical experience was reaching a peak, the coronavirus ushered in an unexpected nadir.
Ultimately, safety was the main priority as the world went into lockdown, so missing out on weekly/bi-weekly cinema trips was not a big concern. However, I was fearful of the impact this would have on the film industry and movie theatres in particular. Sure enough, my local multiplex – IMC Cinema Tallaght – was closed permanently in July 2020 and Cineworld announced that they would be shutting their sites in the UK and Ireland a few months later. There was a temporary period of respite last summer when cinemas in Ireland were allowed to re-open with restrictions in audience capacity, but due to the delay of so many tentpole releases scheduled for 2020, cinemas had to rely on classic features and a handful of new flicks to screen. Christopher Nolan's science-fiction action film Tenet drove up a renewed interest in cinema-going when it debuted in August due to having an exclusive theatrical run. I was able to see it in early September, and I will admit my naivety in believing that it would not be another six months before I paid a visit to the cinema, especially when the likes of Wonder Woman 1984, Black Widow, and No Time to Die were slated for release in the autumn and winter months. I was right…it would be nine.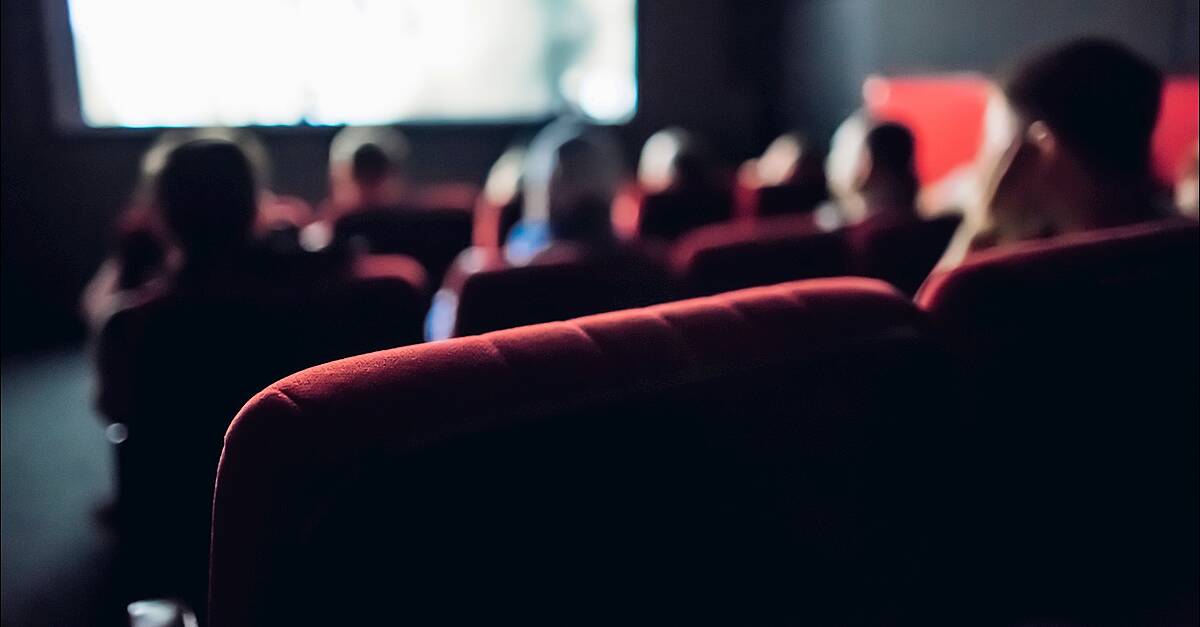 After another closure in October and November of last year, cinemas opened again in the run up to Christmas, but I still did not set foot in one. This was where I found myself wrestling with the film obsessive in me and the responsibility I had to my family. Given that a number of movies being screened in cinemas were about to debut on either streaming platforms like Netflix or on-demand services, it felt hard to justify making the trip to a cinema to see something I could watch in the comfort of my own home a week or two later. While I had little doubt that various sites in Dublin would ensure that attendees were safe, I felt that it was not a risk worth taking, especially once cases began to dramatically increase in Ireland during this period, ultimately culminating in another lockdown. The habits I had developed in the months prior to this certainly influenced this decision, as I had taken the free time I had during quarantine to catch up on older movies and television shows. The acquisition of a Chromecast and a new TV had considerably improved home viewings. I was quite alarmed at how comfortable I was becoming watching stuff in my room, and I had not contemplated what was missing from these experiences: the sound, the crowd reactions, the darkness.
Six months into 2021, we have now reached a position where cinemas are open again, but crucially there are a number of appealing features which should help to draw audiences back to them. I finally returned this past week to check out A Quiet Place Part II, the sequel to John Krasinski's 2018 horror hit. Attending 3.35pm showing on a Thursday afternoon would be a rather mundane activity for me in normal times, but the elation I felt walking down to the Stella Cinema and being able to enter a site like that for the first time in nine months was quite exhilarating. The circumstances are still not entirely ideal, with the requirement of face masks and a 50% capacity, but these conditions are worth enforcing for the moment in order to allow these chains to be open again. I could not help but tell one of the ushers: "I've been waiting for this moment for ages" as he showed me to my seat. When the lights went down, I smiled. When only one trailer played before the film started, I breathed a sigh of relief. And when the IFCO classification was displayed, I genuinely felt an urge to clap, because that was when I knew we were back in business.
It is a shame that I could not witness A Quiet Place Part II play out in a full house, as much of the enjoyment I got from seeing the previous instalment was waiting to hear someone in the packed screening room break the silence through a cough or sneeze. However, a film like this which relies on building suspense and utilising the expected quietude in a cinema to increase tension demonstrates the value of theatrical viewing. If I had seen this at home, I still would have gotten a solid amount of enjoyment from it, but what my recent visit to the cinema has taught me is that I should appreciate the benefits of these experiences. We all have our gripes with cinemas, mainly revolved around noisy attendees or the amount of adverts that run before the main presentation, but the escapism and stillness they deliver is really wonderful. More and more films these days are becoming available to watch in high quality around the time of their initial release, and while that put me off going to cinemas last December, I would much rather catch the likes of In the Heights and Black Widow in a theatre as I know I will get greater enjoyment from them due to the lack of potential distractions you get at home and a hopefully enthusiastic audience. There are even a handful of films like Nomadland and Raya and the Last Dragon, both of which I was only able to watch in my room, that are finally getting a theatrical run, and I would be quite keen to revisit these features to witness the full extent of the work done to render them such absorbing visual feasts.
It remains to be seen whether audiences flock back to cinemas for every new release or if the only films which generate large interest are those which are perceived as being essential theatrical experiences, especially blockbusters like Godzilla vs. Kong, F9, and Black Widow. The level of comfort one feels about going back to the pictures is entirely subjective, and I do not begrudge anybody for remaining hesitant. Personally, having had to identify alternatives to my habit of attending the cinema fairly regularly, it feels like they have reopened at just the right time. It is the summer time, there is a slew of enticing movies in the pipeline for theatrical debuts, and having enjoyed my first visit since September so greatly, I cannot wait to return.