Throughout July, I struggled to determine what I would base the latest edition of 'What I've Been Watching' around. I was tempted to compile a list of my favourite television shows of 2021 so far, while I pondered spotlighting a handful of sports films given that the Tokyo Olympics commenced in the latter half of the month. However, as the weeks passed, I realised how many music-oriented films and TV programmes were being unveiled in July, from Questlove's first feature Summer of Soul to Edgar Wright's documentary The Sparks Brothers. There is an array of fascinating pieces of media which capture the music industry from alternative perspectives, offering an insight into the lives of highly talented artists whose experiences in the business vary quite drastically. Hence, I decided that the theme of this month's entry is music-themed movies, and I have chosen four pictures I was able to check out recently that I would highly recommend not only to cinephiles, but avid music fans as well.
Nashville (1975)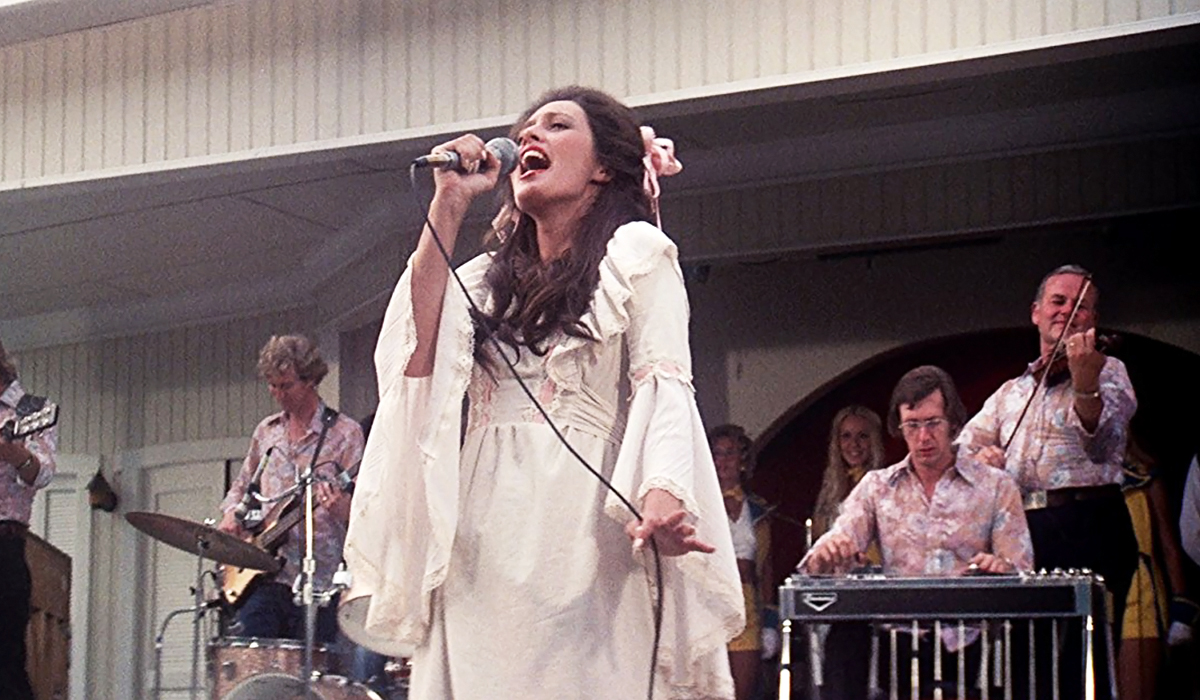 I am going to bookend this piece by discussing two films I was fortunate enough to see theatrically. The first of these is Robert Altman's 1975 feature Nashville, which was re-released in select cinemas in the UK and Ireland early in the month. I had caught this film on Netflix a few years ago, but to watch it restored in 4K with an audience was an opportunity I could not pass up.
It would be quite reductive to categorise Nashville in regards to a certain genre or to boil down its many storylines to a few words. Running 160 minutes, the film follows just over twenty characters over the course of five days in Nashville, Tennessee, a centre for country music in the United States. Featuring the likes of Ned Beatty, Lily Tomlin, Keith Carradine, Shelley Duvall, and Jeff Goldblum, it would be easy for a less skilled filmmaker to waste the superb talents of the ensemble by not giving them enough screen time or meaty material to work with. Altman, however, excelled throughout his career at handling big casts [ see M*A*S*H (1970), Short Cuts (1993) and Gosford Park (2001)]. His ability to write sparkling dialogue, sprawling narratives, and emphasis on creating a sense of naturalism facilitates his actors to deliver diverse but equally engaging turns.
The country music is undoubtedly an aspect of the film that would entice viewers to check it out, but Nashville does not lean too heavily on the entertainment to keep their attention. Altman exquisitely allows the musical performances to shift from the foreground to the background, allowing characters' arcs to develop smoothly. Rather than cutting between numerous locations, the American director positions many of the feature's personalities in the same place at various stages. Given the different obstacles these individuals are facing, having them bounce off each other could create a tonal issue, but Altman knows when to focus on the more dramatic moments and when to alleviate them through appearances from some of the more comedic figures. A scene in which Keith Carradine's Tom performs a song in front of a crowd which contains various women he has had affairs with is a prime example of Altman's proficiency at balancing tone.
There is an underlying sense of unease throughout Nashville as the political landscape in mid-70's America casts a shadow over proceedings. The climax unfolds during a gala concert a Replacement Party candidate, and it is fitting in light of several characters' struggles and the commentary imbued in a handful of the songs performed that the picture culminates in this striking fusion of music and politics. Many music-centric movies would rely upon their style to engage audiences, but Nashville demonstrates how an industry within this form of entertainment can reflect the mood of a particular society at a certain period of time.
This is Spinal Tap (1984)
Once I decided that the theme of this month's edition would be music-oriented movies, I knew it would be remiss of me not to mention Rob Reiner's This is Spinal Tap, a film I had been meaning to revisit for a while. A seminal piece in the mockumentary subgenre, this cult classic follows a fictional rock band named Spinal Tap, headed by David St. Hubbins (Michael McKean) and Nigel Tufnel (Christopher Guest) on a concert tour of the United States from the perspective of a filmmaker known as Martin Di Bergi (played by Reiner himself). Friendships which stretch back decades are tested as the group faces numerous obstacles such as poor ticket sales and management disputes.
This is Spinal Tap totally fulfils the potential of its premise and style, and it is easy to see why so many efforts have been made to replicate its success since its release. The team behind it draw upon the hubris and naivety displayed by many musicians to create moments which are simultaneously hysterical and quite poignant, so much so that you almost forget that the band are not real. Crucially, their obsession with music is charming rather than off-putting, and much of the humour arises from their ignorance and clumsiness as opposed to extreme expressions of vanity. The manner in which certain comedic scenes are filmed and edited only exacerbates the absurdity of the situations Spinal Tap find themselves in, with Reiner choosing not to show key developments on screen and instead relying on a perfectly timed cut and a stellar one-liner to generate laughs from viewers. A brisk watch at 82 minutes, this mockumentary does not drag its conceit out for longer than necessary, yet its resonance with musicians demonstrates how much of their experience in the industry and the dynamics between artists were encapsulated in such a startling but memorable fashion. It is an uproarious, heartfelt portrait of a band who have not yet cemented their status in the rock scene, but take great enjoyment from simply being in the vicinity.
Anvil! The Story of Anvil (2008)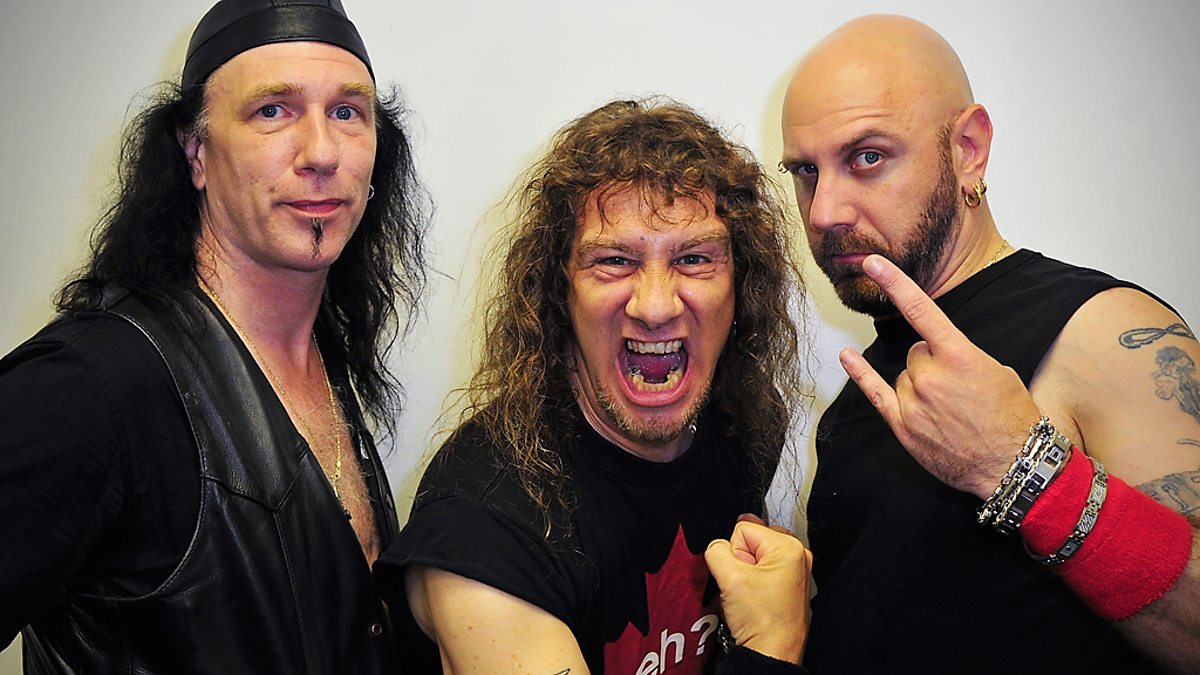 A number of highly appreciated music documentaries over the last decade have focused on musicians who have either faded into obscurity after a period of notable success (Searching for Sugarman) or are on the fringes of fame (20 Feet from Stardom). Anvil! The Story of Anvil, helmed by Sacha Gervasi, is an exemplar of how these perspectives help to shape the rendering of an absorbing piece of cinema, as viewers can be simultaneously entertained by the music, informed about the difficulties of breaking out in the industry, and crucially open to rooting for the artist(s) as they have no prior knowledge of their work and can relate to their struggles to fulfil their ambitions.
Anvil, the subject of this documentary, actually achieved a considerable level of popularity in the early 1980s, performing at the Super Rock Festival in Japan in 1984 alongside acts like Bon Jovi and Whitesnake. In subsequent decades, however, the heavy metal band fell by the wayside compared to these other acts, and when the movie catches up to them in the mid-2000s their lives have become quite mundane, with both lead singers working ordinary jobs. As the film progresses, the group seek to reignite their music careers, going on a European tour and recording a new album, but they face significant obstacles at every turn.
What this picture excels at is highlighting the challenges facing musicians who are considered to have passed their expiry date when it comes to being successful in the industry. Anvil have a passionate fanbase, but it is quite small and does not facilitate a sustainable career. Viewers will both applaud and bemoan the persistence of the band, particularly singer and guitarist Steve "Lips" Kudlow, in creating livelihoods built upon their adoration of rock, but even key figures such as their wives and sisters admit that the pursuit of their dream is verging on becoming delusional. Crucially, Anvil's members come across as grounded enough to make it easy for us to root for them; they are fully aware of the realities of the situation they find themselves in, but whereas many musicians would accept their fate and push through with another career path, their remarkable resilience elevates them to a position where they might reap some reward for their efforts. When you witness what these artists endure throughout the feature, you cannot help but support them.
Summer of Soul […Or, When the Revolution Could Not Be Televised] (2021)
Debuting at the Sundance Film Festival earlier this year, Summer of Soul is a new release helmed by Ahmir "Questlove" Thompson, best known as the joint frontman and drummer for The Roots. This documentary explores the 1969 Harlem Cultural Festival, a six-week event of huge significance for the New York City neighbourhood. Around forty hours of footage was captured of the festival, yet it has taken until now for the recordings to be published. Given the line-up of acts who participated at this occasion, it seems remarkable that their performances have not been accessible to a wide audience for so long, and this feature delves into a few of the reasons why.
1969 marked the end of a tumultuous decade in American history, particularly in regards to race relations. A year after the assassination of Martin Luther King, efforts to build on the foundations laid by the civil rights movement and promote African American culture were prevalent in the Harlem community, an area stricken by poverty and drug issues. Summer of Soul has to strike a fine balance between contextualising the importance of the Harlem Cultural Festival for both the acts and the attendees, as well as delivering upon its hook of finally unveiling footage that was seemingly consigned to history. The roster of performers includes some artists who were at the peak of their powers (Nina Simone, Sly and the Family Stone) and others who were on the cusp of entering the peak of their career (Stevie Wonder), and the experience of watching them revel in the excitement of the crowd and embrace the celebration of black pride is a joy to behold. The picture incorporates snippets of interviews with some of these acts as well as a few audience members, which helps to provide a layered account of the atmosphere and the magnitude of the occasion. However, Questlove crucially grounds the sequences of musical jubilation with reminders of the neglect endured by this community from local authorities and sections of the media, but not in a way that feels too heavy-handed. One masterfully edited sequence juxtaposes the televised coverage of the Apollo 11 moon landing (which occurred during the same summer) with a reporter questioning a handful of festival attendees about their views on a landmark moment in the nation's history. Many of them are frankly unimpressed with the level of attention given to the mission, instead highlighting the disparity in the amount of resources ploughed into the Space Race compared to improving conditions in neighbourhoods like Harlem. The scene serves as a startling illustration of how this festival felt a world away from other major developments in the US at this time.
Ultimately, people who are intrigued at the prospect of seeing performances from the likes of Stevie Wonder and B.B. King on the big screen will leave the cinema satisfied with how the footage of them has been restored, but Summer of Soul also leaves a lot to ponder in relation to how expressions of certain communities can be recognised in vastly different ways as well as the importance of preserving memories of these expressions in some capacity.