It was pretty easy to determine what the latest edition of 'What I've Been Watching' would revolve around ever since the release date of a certain Netflix dramedy's third season was announced back in June. While The Wire was the show that prompted me to start this blog almost a year ago, there was one series I could not wait to write about once it resumed. I touched on it briefly in 'My TV Highlights of 2020' piece, but one paragraph was not able to convey the extent to which I love this particular programme. Now that a new season has just been released, it is about time I delved deeper into the series, so this month's edition is dedicated to all things Sex Education, a show that has resonated with me like no other.
Truth be told, when Sex Education premiered on Netflix in early 2019, it passed me by entirely. I was vaguely aware of its popularity, but I had this false idea that it was just a raunchy, crude, titillating programme aimed at teenagers that put me off watching it. Around the time its second instalment was released, a few people I know mentioned how much they enjoyed it, and I was slightly more open to giving it a try. Just before the first lockdown resulting from the coronavirus pandemic was enforced, I watched the first episode, but for various reasons I was disrupted from carrying on viewing the rest of the series. As the world went into chaos, I turned my attention to other pieces of entertainment, but kept Sex Education in my Netflix watchlist as I had an inkling that I would return to it at some stage.
Fast forward a few months to May 2020, in the midst of lockdown, when I am binging shows like The Sopranos and Twin Peaks. One Thursday night, I was looking for something a little lighter to watch, so I decided to log into Netflix and pick up from where I left off with Sex Education. My intention was to watch one episode every few days or even once a week, believing it was a series I would view pretty casually. At the end the second episode, I found myself much more invested in the main storyline and lead characters than I had anticipated. The next night I caught the following episode, and I realised that I had been totally wrong in my initial understanding of the series' appeal. Nine days later, I had completed both seasons of Sex Education, and genuinely felt as though I had stumbled upon my favourite show.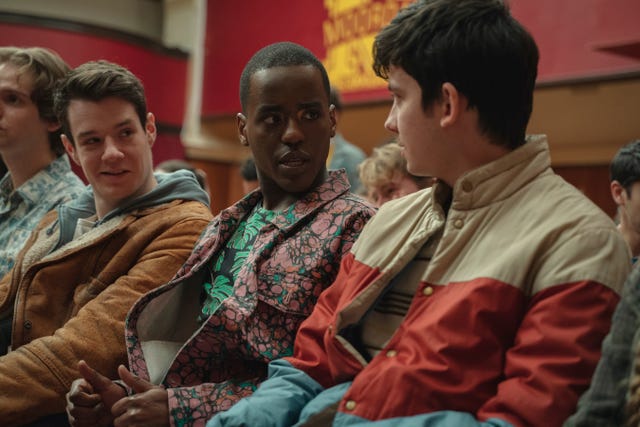 The initial premise of the series is that a reserved, socially awkward teenager named Otis Milburn (Asa Butterfield) discovers that he is quite talented when is comes to giving out advice to his fellow Moordale Secondary School students regarding sex and relationships despite his own insecurities with these subjects. He establishes a sex therapy business on the advice of another Moordale pupil named Maeve Wiley (Emma Mackey), and as the show progresses, we witness the effect Otis's words have on his peers, himself, his family, and eventually Moordale as an institution. As we enter the third season, the school has garnered a reputation as rather licentious, so a new head teacher is appointed named Hope Haddon (Jemima Kirke) to implement strict changes to educational policy and student behaviour that she hopes will alter its public image in a positive fashion. Meanwhile, Otis and his friends continue to grapple with numerous issues related to romance, sexuality, and identity.
One of the most impressive feats of the dramedy (created by Laurie Nunn) is building an incredible ensemble cast of characters, played by a group of actors who share electrifying chemistry with each other. There are so many individuals who may appear to be stereotypical teen movie figures, from the nerdy outcast to the self-obsessed mean girl, but Nunn and the writing staff add so many layers to these students by adding interesting quirks to their personalities or exploring their family backgrounds, forcing viewers to reconsider our initial perception of them. They go on to pair them with characters who you might not have envisioned sharing the screen, but through their interactions are forced to confront some of the more challenging aspects of their lives and subsequently approach various obstacles in an alternative manner. By having so many exchanges between different individuals in a variety of scenarios, the team behind Sex Education create a real sense of community around Moordale Secondary School not just among the students but the teachers too, and although some of the shenanigans that occurs in the institution is rather farcical at times, the dynamic between everyone feels so earnest that it renders these more extravagant moments more impactful.
The third season commences at the start of Otis and co.'s final year, and subsequently the principal characters are at a critical stage in their adolescence. The trio of leads – Otis, Maeve, and Eric (Ncuti Gatwa) – go on enthralling, emotionally draining journeys over the course of these eight new episodes. The end of season two saw Otis try to reconcile with figures he had pushed away in the back half of that instalment, but one particular attempt was coldly rejected, at least to his knowledge. Subsequently, he has a more laissez-faire approach to life, believing that the less you care about something, the better. He is dating a girl whose personality seems completely at odds to his in the form of Ruby (Mimi Keene), the sex clinic he set up is in tatters, and his family life is in a complicated position as his mother Jean (Gillian Anderson) is expecting a baby, and the father happens to be Jakob (Mikael Persbrandt), his ex-girlfriend Ola's (Patricia Allison) dad. What has endeared me to Otis prior to this new season is that while he is rather clumsy at times, he tends to handle situations with the best of intentions, and also displays a wittiness that distinguishes him from similar protagonists in teen shows or movies. His relationship with Ruby offers more opportunities for Butterfield to flex his comedic muscles, but events towards the latter stages of the latest season reignite his interest in offering help to people, something he finally explores with Jean, who happens to be a sex therapist herself, in a very poignant way.
This interest is also influenced by his complex dynamic with Maeve, both of whom do not begin the season on good terms but are eventually required to face up to the state of their relationship. While Otis's gift is providing support for people, one of Maeve's biggest strengths is her independence, a quality she has needed given the neglect she has suffered from her family and many of her fellow students. In Season 3, she realises that this strength might also be a weakness, as her insistence on not receiving help from others dramatically affects her standing with her best friend Aimee (Aimee Lou Wood) and certain family relatives, as well as potentially costing her an incredible academic opportunity. Maeve is the person who has arguably evolved the most out of every character in the series; despite starting off emotionally detached and instinctively confrontational, she has become much more open with others and less inclined to maintain her steely façade. This change has undoubtedly resulted from her exchanges with Otis in the first few episodes of Season 1, and the most recent season underlines why so many fans of the show, myself included, have been rooting for their friendship to transition into something more, as they both bring out the best in each other.
And then we have Eric Effiong, magnificently portrayed by Ncuti Gatwa, who, despite going through a brief crisis of confidence in the first instalment, is becoming increasingly comfortable expressing his sexuality and is in an open relationship with Adam Groff (Connor Swindells). Eric encounters a couple of challenges over these eight new episodes, from concerns about his partner's willingness to come out to his mother to an encounter with members of his extended family in Nigeria where homosexuality is illegal. Eric has been at the centre of many of the show's funniest and most moving moments, and the character's trajectory in the latest season is striking in how it illuminates issues such as the link between sexuality and cultural heritage. It seemed as though the second series provided Eric with some closure, but the follow-up poses questions regarding the extent to which an individual feels liberated enough to fully express themselves. What remains constant is the delightful bond between Otis and Eric, with the two's camaraderie only growing stronger as the season progresses.
While the entire cast are wonderful, there are a few performers in Season 3 who really shine. After a brief unveiling of her softer side in the seventh episode of the second series, Ruby becomes a key player in the early stages of this instalment, and Mimi Keene is able to transcend the character's haughtiness and offer a more nuanced turn, albeit still capable of delivering memorable one-liners. Connor Swindells's portrayal of Adam is another highlight, with Eric's former bully-turned-romantic partner experiencing real growth as he attempts to be more honest with those around him and apply the skills he has in a way that will bring him some sense of fulfillment. Lily (Tanya Reynolds) has a heartbreaking arc as she is chastened for her interest in writing alien erotica, causing her to re-evaluate a crucial part of her personality. A new addition to the ensemble is Dua Saleh as Cal, a non-binary student at Moordale whose presence facilitates the exploration of issues facing trans people in schools and also pushes the character of Jackson (Kedar Williams-Stirling) into intriguing territory as the pair spark a connection.
Given that the series has delved into so many characters and topics up until now, the third season has a tough job of trying to avoid underserving certain figures while letting numerous storylines to unfold in an organic fashion. There are occasions in this instalment where it seems as though the show is at its most vulnerable in regards to potentially buckling under the weight of carrying such a vast number of arcs, yet the writing staff mostly succeed in preserving the sense of spontaneity the show has had since its first episode without discarding dynamics that have been developed over the last couple of years. Even though we could always do with more scenes between Eric and Otis as well as Aimee and Maeve, the programme only needs a handful of powerful moments between them to reinforce the strength of their respective friendships, which allows room for other individuals to enjoy the spotlight.
Astutely navigating tone has also been one of the show's biggest successes, and the writing team once again demonstrate their skill at intertwining drama and comedy in an exemplary fashion. Sequences which on the surface appear to exist simply to draw laughs from the audience tend to have a deeper purpose, with an extended comic set-piece in the fifth episode of the most recent season for example ultimately serving as the catalyst to strengthen the friendship between two male characters. The moments of banter between the students of Moordale High come across as extremely genuine and charming, convincing viewers of the robustness of their relationships. Not every interaction has to push the story forward, but the accumulation of these endearing exchanges only renders the dramatic sequences more hard-hitting.
Sex Education has been dubbed a "teen show", a classification I understand but consider quite reductive given how many of the subjects covered resonate with people of all ages. Towards the end of the latest season, Otis shares a conversation with Hope and makes the point that the issues regarding sex and relationships that the current crop of students are so preoccupied by have always been there, but previous generations have not had a platform that enables them to discuss these problems. This statement serves as a reflection of the show's appeal, as its occasionally uncompromising but consistently sensitive approach to the material allows viewers to feel at ease witnessing storylines revolved numerous topics that might otherwise elicit a feeling of embarrassment or discomfort. Moreover, the series never appears to be addressing specific concerns like they are items on a checklist; they are woven into the narrative in a believable manner that does not undercut its comedic edge. Season 3 continues to explore themes that were exquisitely handled in previous entries, such as Aimee being the victim of sexual assault, but draws attention to other issues such as pregnancy, co-parenting, intersectionality, and abstinence, without disrupting the main storylines' momentum. The desire to touch on these subjects is what differentiates Sex Education from so many other coming-of-age texts, and yet you never feel like you are being lectured to. It is a prime example of how a programme can be simultaneously informative and incredibly entertaining.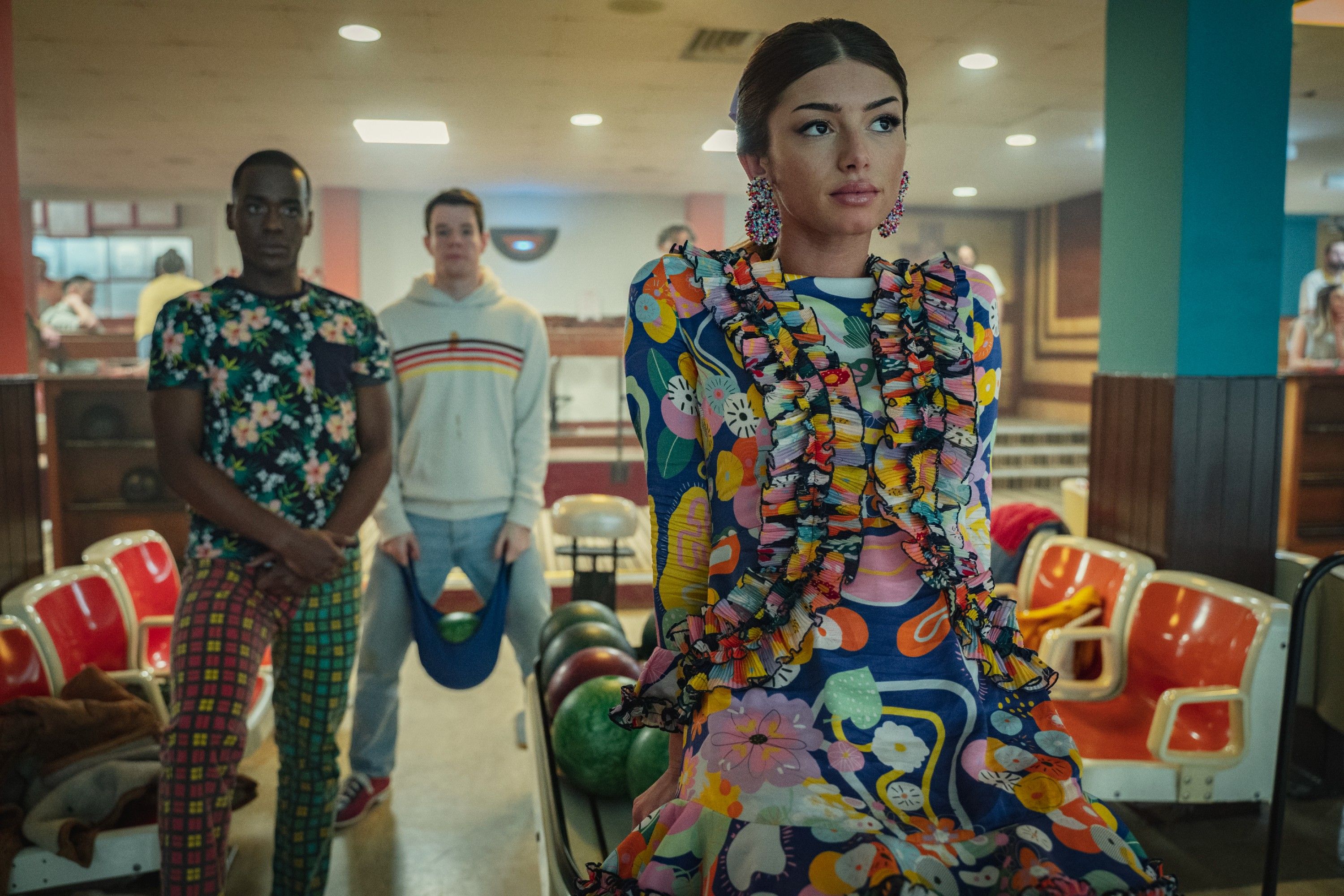 In the last few days, I have pondered why the series has had such a profound effect on me. I have watched countless films and television shows and while I have been invested in many stories and characters, I have been aware of the line between fiction and reality, and that ultimately the figures in these narratives are just creations. As the credits rolled on Season 3's final episode – an hour of television that made me well up more than any other – I thought about a sequence from Friends: The Reunion which aired earlier in 2021, when fans from around the world spoke about why that show was so important to them and a handful mentioned that the core group of characters felt like pals, whom for ten years they could guarantee spending time with for more or less once a week. I feel the same way about the individuals in Sex Education. Those ten days back in May 2020 when I binged the first two seasons seemed less like I was following a set of fictional secondary school pupils and more like I was hanging out with friends, an experience that was not possible in the real world at that time due to Covid restrictions. The clear companionship between the cast only exacerbates this, and you can tell during many moments that the connection between certain characters reflects the close bond the actors share off-camera. Any show primarily set in a school will appeal to me as, despite it being a few years since I left, I still feel embedded in its environment given my current job, and Sex Education manages to combine the aspects of school life that I am rather nostalgic for with elements I wish had been more prevalent at the time of my study, especially its progressive approach to struggles facing adolescents. The topics explored are real, the characters feel real, and, from observing numerous fans' responses, the impact the show has had on people from various communities is real and hugely valuable. I am so pleased that the latest season Sex Education was worth the long, restless wait, and so grateful to creator Laurie Nunn and everyone involved in the programme for delivering such a warm, insightful, hilarious, moving, and ultimately groundbreaking show.
Season 4, see you soon.